The construction industry is rife with challenges. One persistent issue? The ever-present low-balling bids from other subcontractors. Whether it's subcontractors who undercut their workers, those inexperienced in the business, or even those who pitch low and subsequently hike up the price with change orders, competing against these bids is a constant challenge.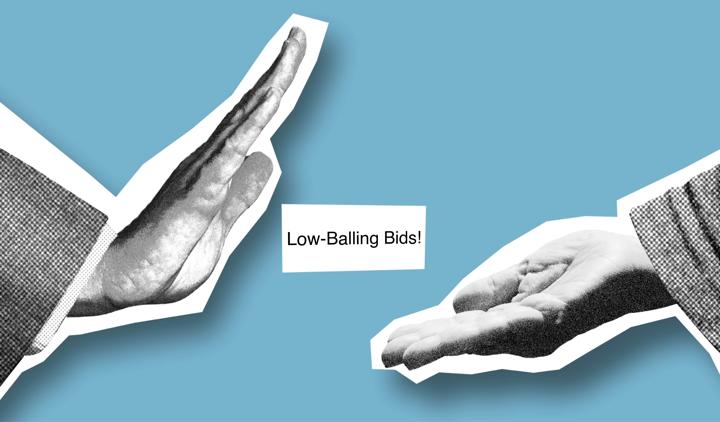 However, in this blog, we're delving into strategies that will empower you to stand tall against such competitors, and most importantly, win more bids.
1. Specialize and Shine
Establishing yourself as an expert, either within a niche or more broadly, provides a significant competitive advantage. Being recognized as an industry leader not only impresses potential clients but also positions you as a thought leader. Host seminars, engage in discussions with architects and engineers, and provide consultations even if you haven't won the project.
2. Networking: Give and Take
The construction process involves a myriad of professionals: architects, engineers, other subcontractors, and more. By establishing robust relationships with them, you can create a beneficial referral system. A good word from a trusted colleague can be more impactful than any marketing campaign.
3. Forge Strong Bonds with Vendors
Having a robust relationship with your vendors can lead to better deals and more efficient procurements. When you're ahead in the pre-construction stage with competitive prices, you not only outbid your competitors but also ensure timeliness and reliability.
4. Embrace Technology for Efficiency
With JengAI's groundbreaking AI solutions, you can revolutionize your bidding process. Our AI analyzes architectural drawings to quickly define scope-related components, identify materials, symbols, and pertinent keywords. This means quicker, more accurate estimates, allowing you to focus on strategy and relationships. Additionally, JengAI's bid triage can pinpoint the most profitable projects for you to chase, ensuring your efforts are always directed at the best opportunities.
5. Understand and Empathize with Clients
Building a meaningful relationship with your clients is about more than just delivering a project. By truly understanding their challenges and needs, and responding promptly, you set yourself apart in a crowded marketplace.
It's worth pondering on these key considerations:
How are your General Contractors (GCs) profiting from the bid you present?

Is your profitability calculation transparent to your clients?

How do you guarantee a competitive edge in profitability over your rivals?
Seeking answers to these questions? Click here and let JengAI guide you in crafting a robust, efficient bidding strategy.
Sources: