Construction cost estimating is the cornerstone of the construction process. It ensures that contractors do not incur losses while also safeguarding project owners from paying excessively.
For subcontractors, determining the feasibility of a project involves accounting for materials, labor, overheads, and additional costs. With a clear idea of these costs, they can assess if they can deliver the project on time and gain reasonable profits.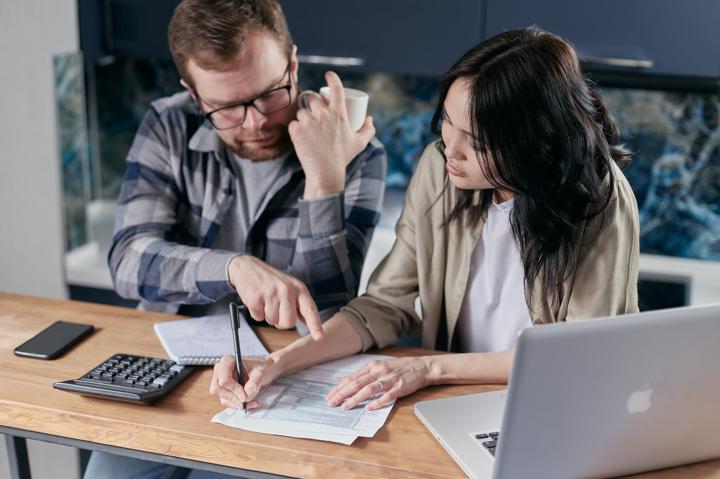 JengAI can significantly streamline this process by analyzing architectural drawings and pinpointing scope, materials, symbols, and relevant keywords. Learn more about project feasibility assessments with JengAI.
The Role of Cost Estimating in Business Growth
A stellar reputation in the construction industry is built on timely planning and delivery. Efficient quantity takeoffs and accurate construction cost estimates empower subcontractors to better coordinate with their teams, resulting in timely project completion and fostering a strong relationship with clients.
Proper planning diminishes unforeseen challenges during construction, thereby enhancing profitability.
Who Takes the Helm as a Cost Estimator?
In the realm of construction, a Cost Estimator is instrumental during the early project phases. They scrutinize all project-related documents, craft quantity takeoffs, and guide the decision-making process around bidding.
Cost Estimators employ various methods, from unit pricing and square foot methods to a blend of the two, to finalize the budget. They also factor in essential additions like material markups, overheads, wastage, and taxes.
With JengAI's assistance, this process is more streamlined and accurate, ensuring bids are competitive and profitable.
Embarking on the Cost Estimating Journey
Scope Definition:

It's crucial for all involved parties to have a clear understanding of the scope. Review all documents, and establish any potential assumptions and exclusions.

Quantity Takeoff:

Use JengAI to swiftly prepare this, accounting for material and labor costs.

Material Pricing:

Liaise with suppliers to get accurate material prices.

Risk and Margin Evaluation:

Assess potential risks, and define margins, keeping in mind wastage and overheads.

Quality Assurance:

Before sending out a proposal, have it reviewed for accuracy and completeness. JengAI's bid triage can aid in this process. Dive deeper into crafting impeccable Construction Proposals.
Why Analyzing Past Projects is Pivotal
Historical projects serve as goldmines of insights for subcontractors. Consider the following:
Relationship Metrics
How smooth is your rapport with the project owner or general contractor? If you've enjoyed high win rates and effective communication, you might consider adjusting your margins. This could mean lower immediate profits, but the reduced risk and sustained partnership are invaluable.
Estimation Accuracy
Reflect on past estimates. Were you consistently overshooting or undershooting costs? Adjust future bids accordingly.
Markup Influence
By comparing margins with past projects, you may find patterns where overhead margins impacted profitability.
Furthermore, JengAI offers bid triage to help subcontractors identify the most profitable projects to bid on, using data-driven insights from past projects and current market trends.
Harness the power of JengAI and propel your construction estimating to unparalleled heights.