In a world where technology continues to reshape industries, the construction and flooring sectors are no exceptions. From revolutionary AI-powered tools to innovative cloud-based platforms, the landscape of these industries is evolving rapidly. In this informal yet informative blog post, we'll delve into some of the game-changing technologies and solutions that are reshaping the way we work, including Spec-ID, Measure Square, Structure Cloud, FloorCloud, JengAI, Otter.ai, and Chat GPT.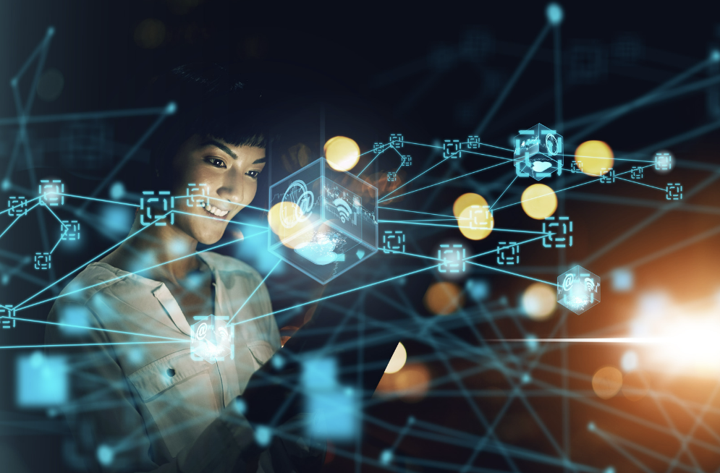 Where We Were...
Traditionally, the construction and flooring   product data was hard to come by, leading to significant losses in productivity. These losses, which amounted to billions of dollars annually, were largely due to the layers of manual processes that perpetuated bad data and introduced costly delays into projects.
However, the emergence of innovative technology is changing this landscape. The adoption of accurate, automated, and integrated data solutions is now helping to reduce risks, costs, and rework on construction and flooring projects.
Let's look at the standout AI solutions leading this transformation which is poised to reinvent the construction industry's outcomes.
JengAI: The Changing Face of AI
AI has been a part of JengAı's technological landscape for some time, but what makes it different today is its accessibility to the general public. Platforms like ChatGPT have made AI more approachable by enabling interactive conversations and providing valuable information to a wide audience.
In contrast to traditional automation software, AI has the capacity to learn from data and make decisions based on that data. It can adapt and rewrite rules dynamically as it encounters new information. This flexibility is a defining characteristic of AI, setting it apart from rule-based automation.
General Uses for AI
AI is already making its mark in our daily lives by automating mundane tasks and streamlining administrative processes. It efficiently handles data analysis, assists in creating business plans, marketing strategies, sales plans, and even helps with personal tasks such as holiday and restaurant planning. Essentially, AI takes care of time-consuming tasks that don't necessarily require specialized expertise.
Moreover, AI is poised to enhance everyday software. For instance, AI-driven type-ahead suggestions in email are just one example of how AI is enhancing day-to-day software interactions. As AI continues to advance, we can expect to see similar boosts in efficiency and productivity across various applications.
AI's Impact on Pre-Construction
The construction industry has seen a surge in AI-based technology companies, with a wide range of solutions that cover various aspects of construction. Among these innovative companies, Jengai stands out as it has developed a preconstruction platform built around automated construction document analysis. This platform simplifies bid requests, enhances document analysis, and provides comprehensive bid management and analytics capabilities.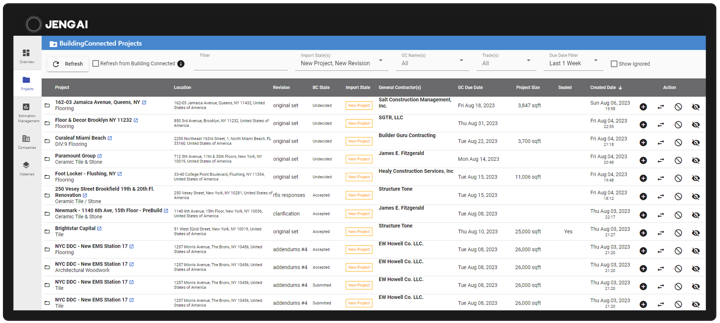 Construction Drawings Analysis: AI can automatically extract vital information from construction drawings, providing insights before human examination such as scope relevant symbols and material information.
Bid Triage: I can assist in spotting possible issues in contracts which may cause profit loss at an early stage.
These are just a few examples of how AI is transforming the pre-construction phase, making it more efficient and effective.
Going Deeper into Construction Document Analysis
Jengai's automated construction document analysis is a game-changer in the industry. It goes beyond mere document analysis and offers features such as:
Material and Keyword Identification:

It automatically identifies materials and keywords on drawings, making it easier for estimators to find the information they need.

Consistent Indexes:

The platform creates consistent indexes and identifies the pages that estimators need to review, speeding up the process.

Symbol Highlighting

: Jengai's platform highlights symbols on pages, acting as a guide for estimators to navigate the drawing documents effectively.

Auto-Extraction of Materials:

The platform can extract material information, saving time and reducing errors.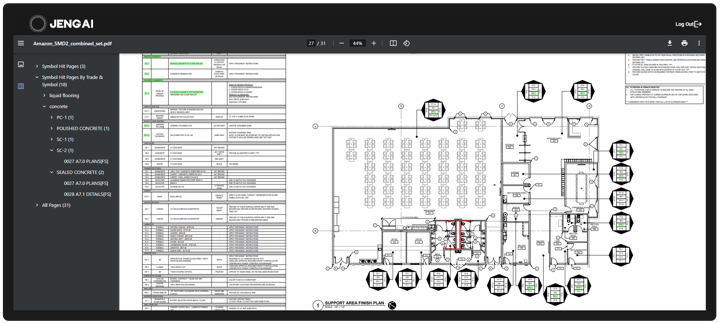 Overall, Jengai's solution significantly accelerates the process of creating takeoffs, reducing both time and potential mistakes. The number of companies who uses innovative AI Solutions are increasing rapidly. Here are a few of them which are game changing in the industry.
Quantify North America: An industry leader known for its exceptional qualifications and innovative solutions.
Their Comprehensive Estimating Service is revolutionizing construction estimation with rapid, precise takeoffs, helping clients meet tight deadlines and optimize resources. Their dedication to quality and commitment to excellence make them a trusted partner in reshaping the industry.
Measure Square: Innovating the Flooring Industry with AI Technology and OCR Research
Measure Square is a pioneering company in the flooring industry, utilizing AI technology to automate room measurements and advancing Optical Character Recognition (OCR) research to streamline flooring measurement processes.
Structure Cloud: Contractor ERP Platform for Seamless Integration and Functionality
Structure Cloud is an advanced ERP platform for contractors, leveraging Microsoft Azure Cloud and offering a SaaS subscription model, robust APIs, and a user-friendly design for seamless integrations and top-notch functionality.
FloorCloud: Revolutionizing Remote Monitoring and Issue Identification in Construction
FloorCloud is a groundbreaking platform that enables remote monitoring and issue identification in construction, providing real-time solutions for flooring installers, manufacturers, and General Contractors (GCs).
Otter.ai: Transforming Meeting Efficiency with Automated Notes and Real-Time Chat
Otter.ai is changing the meeting landscape by automating note-taking, offering real-time chat, and providing instant meeting summaries, all integrated with popular meeting platforms like Zoom, Microsoft Teams, and Google Meet.
In conclusion, technology and AI are driving significant transformations in the construction and flooring industries. These innovations promise increased efficiency, accuracy, and productivity, and they are accessible to businesses of all sizes. Embracing these technologies is essential for staying competitive and thriving in these dynamic sectors.