A Must-Read for Every Construction Professional
In New York, where construction never stops, a story comes to life that many in the industry can relate to: The stress of tight deadlines, the task of understanding detailed plans, and the occasional slip-ups we all make.
Any seasoned construction professional knows the mantra all too well – the details make or break a project. Architectural blueprints, with their unique quirks and nuances, hide symbols and notes that, when overlooked, can result in costly mistakes.
The oversight that almost was
In the middle of a huge tech renovation in New York, a subcontractor faced a challenge. The blueprints? Extensive. The team? Their finest. Yet, nestled within the vast array of pages was a nuanced note about SS-2 material for windowsills, a detail that almost escaped their scrutiny.
Then JengAI's AI-driven Bid Triage & Project Analyzer came into play.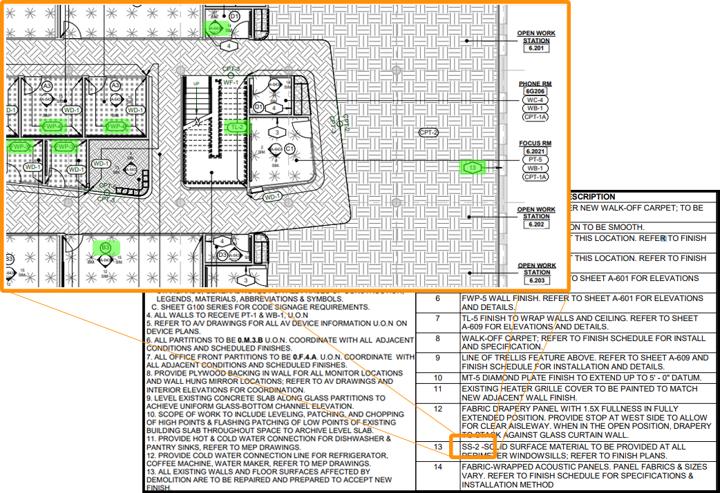 JengAI's Automated Project Analyzer processed the plans and immediately detected this. It identified 6 floors and 122 windows with this material, an expensive marble, in the project
When the calculations were redone, the sub realized that close to $120,000 was missed! This amounted to almost 10% of the total bid amount and would have had a significant impact on their profit margin.
"

This is not the first time such a problem has come up. Our estimators are fantastic but many times certain details can be overlooked – they are human. Gamyte has saved us from making some very costly mistakes.

"
The Owner
The value of time
Monetary savings aside, JengAI showcased its prowess in efficiency. Rectifying the error, revising plans, and team huddles added more hours to an already exhaustive schedule. JengAI streamlined the process, championing time efficiency.
The estimating team told us after that they would have saved 20 manhours plus the 4 hours they spent on the missed symbol had they used JengAI's Automated Project Analyzer.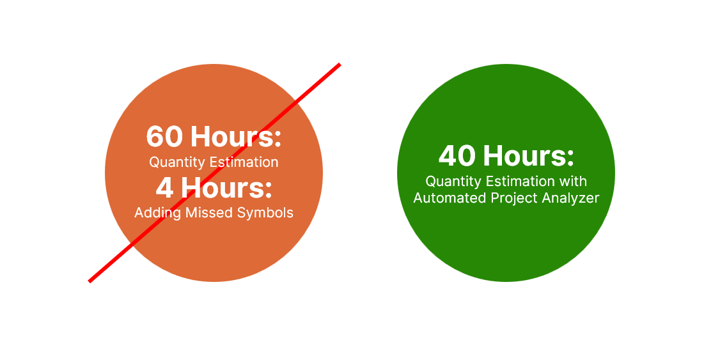 The human touch
"Our team, with all their expertise, are still human," shared the subcontractor's lead. "In our industry, even minor oversights can have major consequences. JengAI became our trusted ally, ensuring precision."
A Message for all in construction
The construction realm is shifting gears. With innovations like JengAI, AI becomes more than just tech jargon; it's an indispensable tool. Be it estimators striving for pinpoint accuracy, project managers juggling myriad responsibilities, or coordinators syncing every aspect, technology stands as a beacon for the future.
If you're passionate about construction and envision a future where every project detail is impeccable, let JengAI guide your path. Dive into AI's potential, perfect your projects, and ensure you're always a step ahead.
Eager to enhance your construction endeavors with cutting-edge tech?
Discover JengAI and let tech-driven precision be your project's foundation. Connect with us and schedule your personalized demo today!
Key insights
Minor oversights can lead to major setbacks; AI ensures they don't.

Time is of the essence in construction; save more with JengAI.

The future of construction is tech-infused. Embrace it with JengAI.
The future is AI in construction
JengAI's prowess in detecting material symbols through AI is set to redefine construction blueprint handling. With AI at the helm, human errors, often the root of significant setbacks, can be seamlessly negated.
If integrating AI technology into your operations is on your horizon, we're eager to converse. Our mission is to address your challenges and enlighten you with our insights.
Schedule your demo with JengAI today!